VISIT-X opens the Content Cornucopia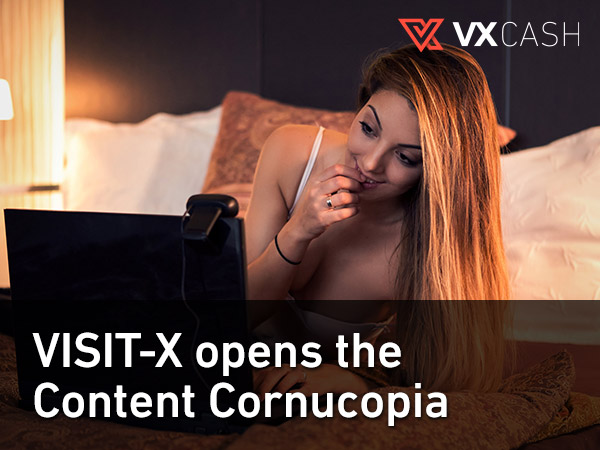 Summer brings the hottest VX-CASH news of the year: Finally, tons of content from VISIT-X for our webmasters.
As of now, you can find pictures and video content for each VISIT-X model directly in VX-CASH. Thanks to the new VISIT-X Content API there are now practically no limits to your creativity. Start promoting the VISIT-X models now! VISIT-X is the most modern cam portal in Europe – with the best advertising tools in the world.
VISIT-X Model Content
Here you can find pictures and videos of the VISIT-X models to promote them on your own website(s). Select the desired models and fetch your deep links for embedding the images and videos into the pages of your own website(s). You can pre-select the content according to various criteria. The content is provided via a text file with all URLs and links directly to the profiles/videos. That way, you can easily embed the model content in your own existing website(s) and promotional materials.
You can find the model content here:
https://www.vxcash.net/webmaster/US/promotionMaterial/?scope=webcams&type=Content
VISIT-X Content API
This API has been used successfully by publishers knowing their PHP. They have asked us to include, besides the model profiles, the content of the VISIT-X Video-Station. Which is exactly what we did. The VISIT-X Content API has now been completely revised and we added the item "Videos". In addition to the profile pictures of the models, information and preview images, this API also delivers short video snippets as a preview of the actual video. Besides an extensive documentation explaining all available parameters, we also provide a manual for embedding this content.
You can find the VISIT-X Content API here:
https://www.vxcash.net/webmaster/US/promotionMaterial/?scope=webcams&type=xmlapivx
Please note:
Before you can use these tools, you'll need the "VISIT-X API Key". Please contact your VX-CASH account manager or sent an email at support@vxcash.net. Don't forget to mention your WM-ID!
Update for the VX-CASH WordPress Theme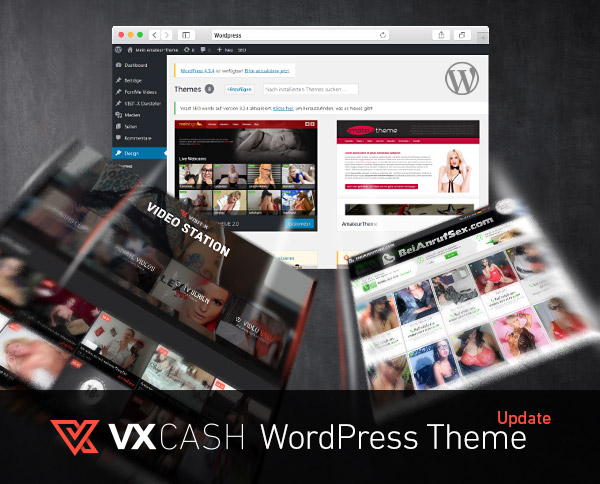 Our merchant PornMe will close down on the 1st of July 2019. Therefore, it is now no longer possible to import new PornMe videos. But as of now you can, after the update, import video content from the VISIT-X Video-Station into your VX-CASH WordPress Theme installation. All you need to do is get activated for this import once and then update theme and plugin during your installation. The PornMe videos already imported remain unaffected. However, all sign-ups will be redirected to VISIT-X.
To start a new video import, use the WordPress backend, go to the VX-CASH admin and click "Video Import". You will see, the interface is already familiar. This makes importing the VISIT-X videos easy. You will then see the imported videos here: VISIT-X -> Videos. Make sure to import the videos into already existing categories or create new categories. In order for the users to find these new categories, you should integrate them into your navigation. This can be done via "Design->Menüs" (menus).
In addition, you can, naturally, still promote our "Rising Star" BeiAnrufSex via the VX-CASH WordPress Theme.
If you have any questions about these or other topics, you can always contact us. Just send us an email at support@vxcash.net or call us: +49 (0) 61 82 – 89 55 – 204.
Post was published on 18. June 2019.