The VX-CASH Fall-Special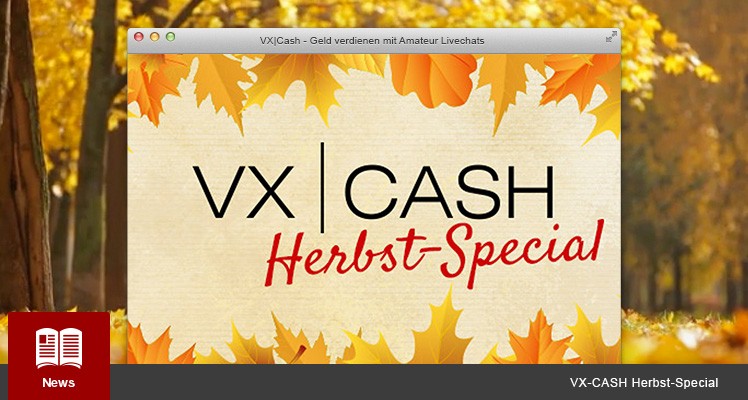 All good things come in threes – the big VX-CASH "Fall Special".
Special 1: The Anti-Bounce script

Attention, all webmasters with strong traffic complaining that their visitors leave their site again too soon: we now have the Anti-Bounce script. This script monitors the browsing history and automatically detects when the user wants to leave your site via the web brower's 'back' button. Then the anti-bounce script immediately springs to action and directs the user to a landing page of your choice. Available for all products!
Special 2: New VISIT-X Landingpages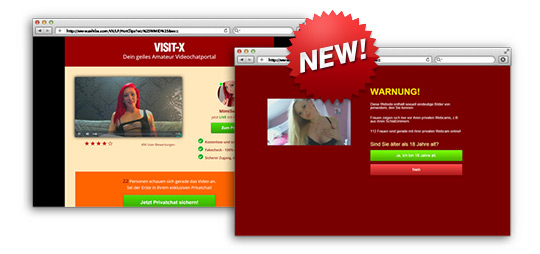 You are already promoting VISIT-X or have created your own webcam kit? Then we have just the thing for you: two brand new landing pages, available immediately. Check them out!
landing page Video Warning:
.../VX/LP/VideoWarnung?w=XXXXX&ws=XXXXXXX
landing page HotClips:
.../VX/LP/HotClips?w=XXXXX&ws=XXXXXXX
Special 3: Subheadline: VX-Cash Games 2015 – Now it's time to score!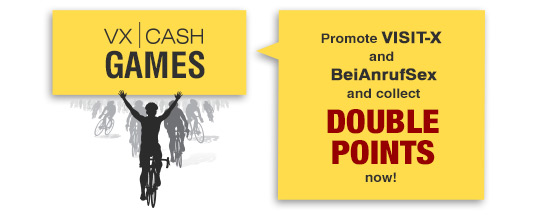 Games participant, listen up: It's only a couple more weeks until the end of the VX-CASH Games 2015 and the announcement of the winners. During the next 2 weeks, it is even more worthwhile to promote BeiAnrufSex and VISIT-X. Collect extra points for the VX-CASH Games 2015!
11/16 – 11/22/2015 (week 47): double points on BeiAnrufSex new clients commissions
11/23 – 11/29/2015 (week 48): double points on VISIT- X new clients commissions
Post was published on 13. November 2015.