Start redirecting your visitors from your old VISIT-X kit to the new kit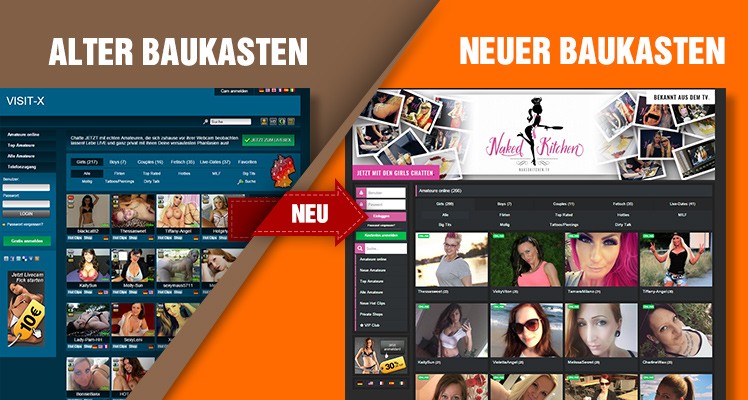 About a year ago we relaunched the new VISIT-X kit. The responsive design and improved user experience of the new kit resulted in a significantly higher sign-up and payment rate.
If you want to prevent that your customers unintentionally access your old kit, it makes sense to redirect them to the new Kit 3.0 campaign. And our new feature "Redirect" makes this as easy as 1-2-3.
Why should I redirect my customers?
Your users are directly connected to your Webmaster ID and Campaign ID. And the reanimation emails sent to your users always carry Webmaster and Campaign ID from the date the user registered. Meaning that when a user registered with your old kit, the reanimation email sends them to the old kit as well. To prevent this, you should redirect your customers to the new, more modern and much better kit.
How can I do this?
You need, naturally, an existing Kit 3.0 campaign. We already explained how to configure such a kit – see the article "Back to Basic – VX-Cash for Beginners | Modular Configuration".
Then you have to go to Campaign -> Edit Campaigns and select the tab "Suitebuilder".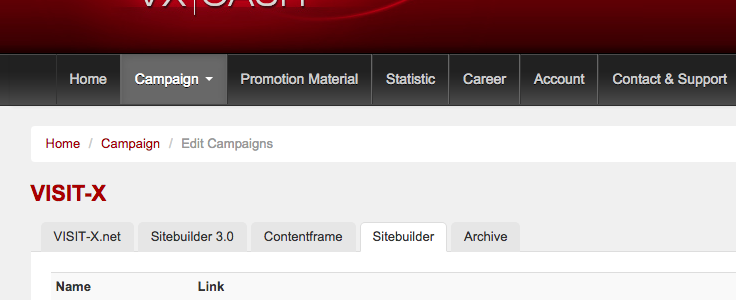 In case you archived your old kits, you have to reactivate them first before you can edit anything. This is easy: Click on the archive and activate the relevant campaign.
Then you select the tab "Suitebuilder" and click on "edit".

We have simplified the following page. You now have to delete your domain in the configuration, because otherwise the migration to a Kit 3.0 configuration doesn't work.
When this is done, you can use the new feature "Redirect" and select one of your existing Kit 3.0 campaigns.

Then click on "Save configuration", and that's it. 🙂 You can test everything by simply accessing the URL of an old kit. With the correct configuration the user now gets redirected to the selected Kit 3.0 campaign.
Post was published on 20. October 2015.