SignUp Statistics Now with Grounds for Discretionary Refusal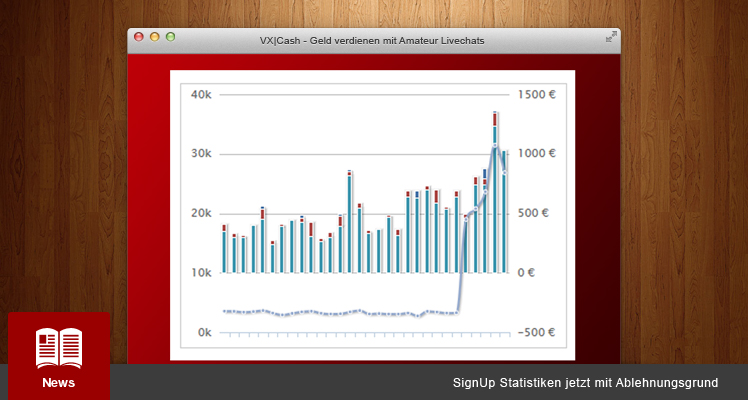 Because there have been repeated questions about the grounds for discretionary refusal for single leads at Lustagenten and Lula-Online, we have now upgraded the SignUp stats.
For one, you can now see from which country your lead stems. Lustagenten pays online for Leads from Germany. Lula Online pays for Germany, Austria, Swiss, the UK and USA. There is no compensation for leads from other countries – they are colored in red.
A further ground for discretionary refusal may be a duplicate IP address. This is indicated by the enabled (dark gray) IP icon.
Also, there is no compensation for email addresses that are already registered in the system. They are immediately recognisable by the enabled mail icon.
Post was published on 10. April 2013.