Qualification ended – the Tour starts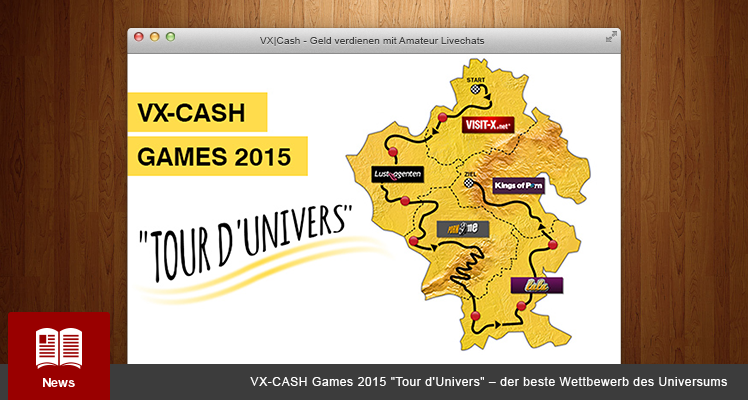 Today is the day: 252 drivers for the "Tour d'Universe" have been confirmed and can look at their team online at the Games-site.
Up from now you and your team will fight for 21 weeks on 21 stages against 21 teams throughout the various products of the VX-CASH world.
All stages will be announced on the Games-site – so try to win every stage and just be the best!
Good Speed
Post was published on 6. July 2015.