24 Shades of VISIT-X-MAS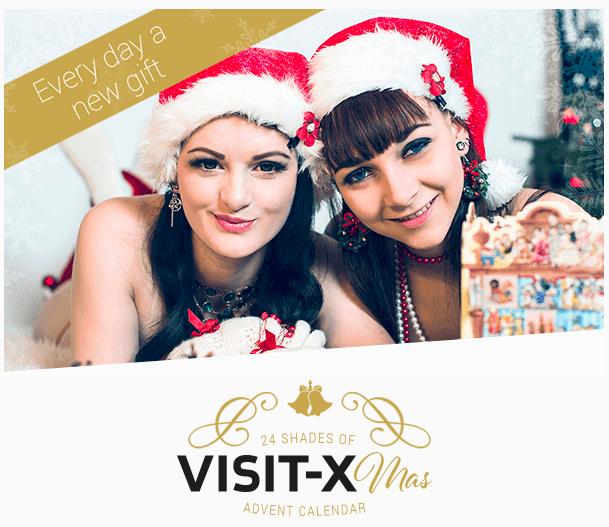 VISIT-X celebrates XXX-MAS with our webmasters – and with the 2017 advent calendar presents a special gift every day to existing as well as new customers.
The visitors will find free clips, big discounts, and many other goodies behind the 24 doors. Every day, the advent calendar offers a new incentive to register at VISIT-X. Meaning: the VX-CASH webmasters will enjoy 24 days of increase in sales. Just send your cam traffic to the home page …
https://www.visit-x.net/de/magazin/adventskalender/2017/?w=XXXXX&ws=XXXXXXX
… – the Christmas elves will do the rest. Happy Holidays! Your VX-Cash Team
PS: You can download all banners here.
Post was published on 24. November 2017.