Webcam Sitebuilder Kit 3.0 Reloaded – New features and SEO optimizations online!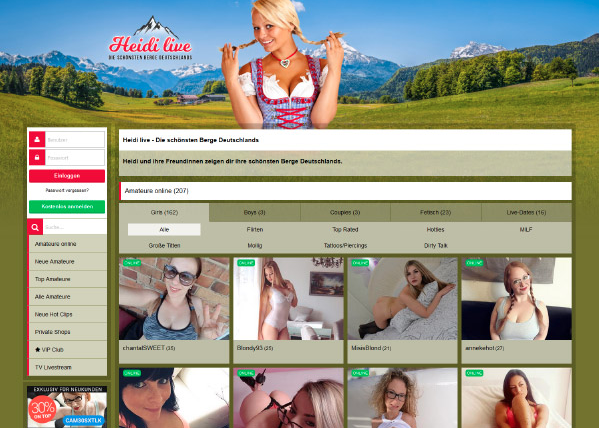 Our cam kit is already hugely successful, but now VX-CASH has made it even better and added lots of new features for layout options, SEO optimization und customization.
The Navigation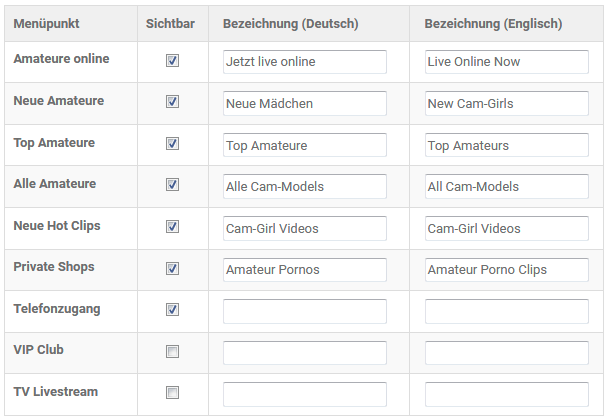 The names of the menu items on the navigation bar to the left can now be defined individually for the German and English version of the kit. Some of the items you can even remove. Which can be extremely useful, especially for SEO measures.
Variable Sizes for Thumbnails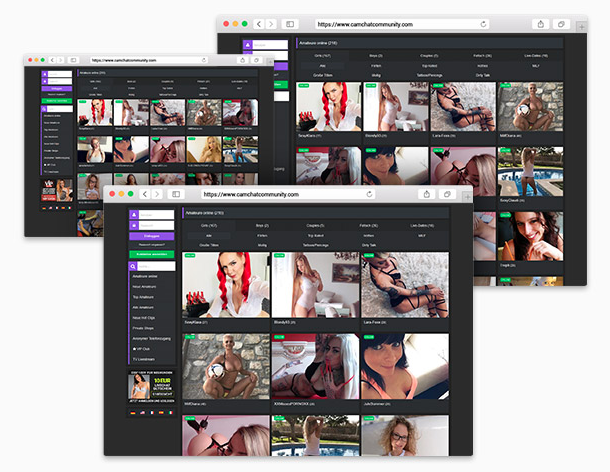 It goes without saying that the basic layout of the cam kit is, naturally, responsive. But now you can, additionally, determine the size of the thumbnails. Meaning even more performers can be displayed for the customer.
Layout Themes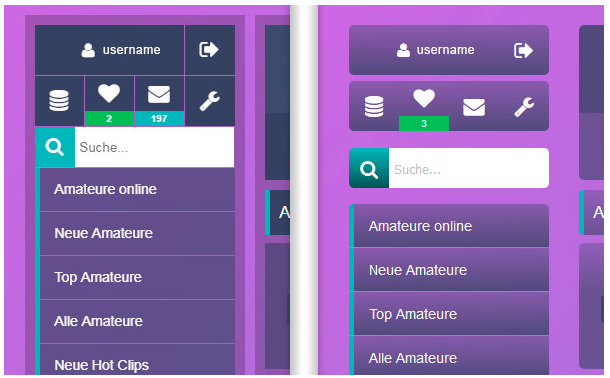 The extensive design options, as far as color setting, definition of your own colors, logo and header graphics are concerned, have now been enhanced by two more themes. They display the layout in either Flat or Glossy (rounded) design.
Example for FLAT design: https://vxcsh.net/22/50/1412003
Example for Glossy design: https://vxcsh.net/22/50/1806004
TV Live Stream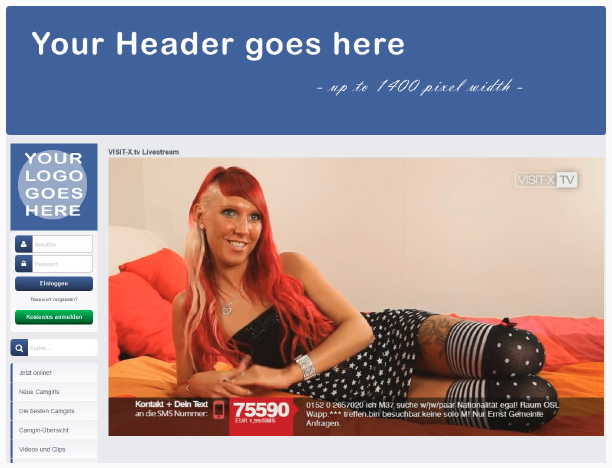 The VISIT-X TV live stream is now directly displayed and visible for customers, without the need for a login. This not only offers a real added value but also ensures significantly longer holding times and is especially useful for kits with your own domains.
Rotating Voucher Banners
The voucher banners, which you can either show or hide, now offer the customer a total of three different bonuses. That means there is something for everyone! And the banners rotate automatically!
Phone Access Available Without Registration
As another conversion strong feature, we have now made the anonymous phone access (Voice Call) available to all customers, even in the area accessible without registration. This is interesting especially for customers who wish to remain anonymous during the chat.
SEO Features

And don't forget: As soon as you have finalized your configuration, you can add your own SEO optimized texts to all (yes, ALL!) subpages. Just navigate to "Kampagne / Kampagnen verwalten / Baukasten 3.0" (campaign -> manage campaign -> kit 3.0). Simply click on the "globe" icon.
It is recommended to use your own domain with SSL for the cam kit. The SSL certificate is available for free from VX-CASH, and your own domain can easily be allocated to the cam kit via cName. In our VX-CASH blog you can find more information about the how-to:
https://news.vxcash.net/back-basic-vxcash-beginners-modular-configuration/?lang=en
Have fun with the configuration – and good luck with the enhanced VX-CASH cam kit!
Post was published on 6. July 2018.