VX-CASH SEO Contest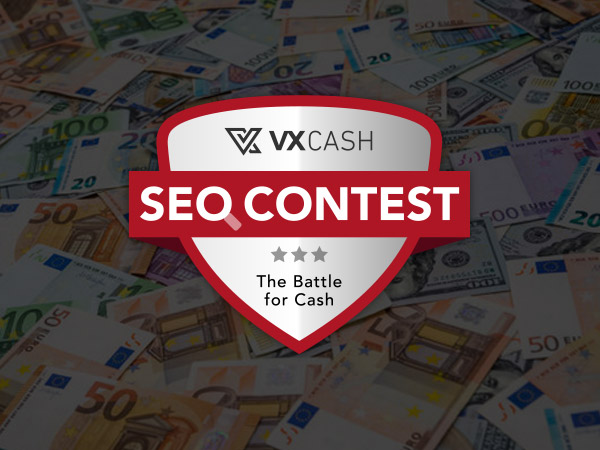 You are a pretty good SEO professional and want to win up to €10,000? You now have the opportunity to demonstrate your SEO skills!
Simply select one of the four keyword combinations and your VX-CASH tool and product. Good luck!
The contest runs from 1 October 2019 to 31 March 2020 – the application deadline for registrations is 15 October 2019. Have a look at the details now and register!
Post was published on 5. September 2019.