VX-CASH celebrates the revolution of the iframe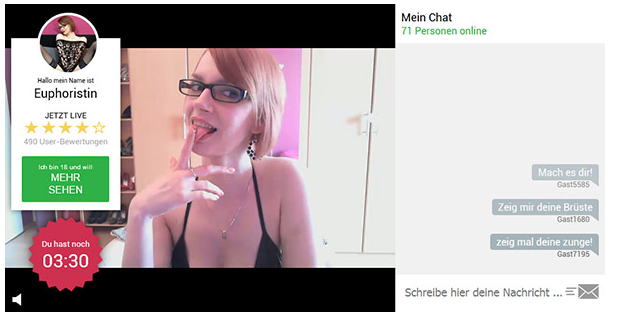 Many webmasters are continuing to use iframes – and we listened: The VX-CASH team today presents a revolutionary new iframe promotional tool for VISIT-X. We have also revised the functionality of the Lustagenten landing pages in iframes.
Cam chat frame
In order to increase the holding time a visitor spends on your website (Google just loves this!), VX-CASH now offers the VISIT-X cam chat frame. Using an iframe, you can easily integrate a simulated cam chat on your own page. This attracts customers and ensures long holding times. After about 4 minutes the promotional tool disappears and a configurable "Call to Action" is displayed. Naturally, you can decide where the customer is sent after clicking this button.
Lustagenten landing pages now available in iframe
Many webmasters have already been waiting for this – and now the Lustagenten team has made it possible. As of now, you can also use the Lustagenten landing pages via iframe. Now the sky is the limit for your creative ideas around our landing pages.
So: Join us, celebrate the revolution of the iframe and put your ideas into practice, with our promotional tools. You have questions about the iframes and all other issues? Please contact us, as always, at: support@vxcash.net or call us: 49 (0) 61 82-89 55-204.
We look forward to hearing from you!
Post was published on 21. July 2017.