VISIT-X Winter Casino 2019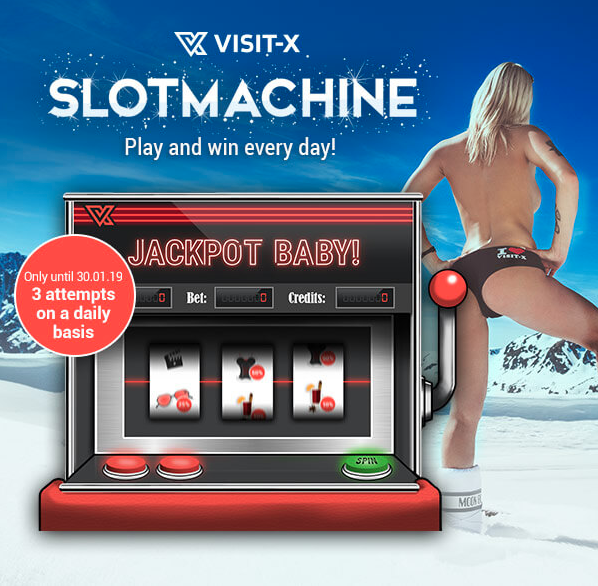 VISIT-X Winter Casino 2019 – the slot machines are back, promising fantastic prizes for the VISIT-X customers! Between January 17 and January 30 VISIT-X uses a virtual slot machine to attract even more customers.
Existing and potential new webcam customers can rake in cool prizes up to 3 times a day: free video clips, special messenger gifts and bonuses for the next top-up.
That way, you can be sure of lots of registrations and potential new customers, if only because playing the slots is so addictive!
https://www.visit-x.net/de/magazin/winter-games/?w=XXXXX&ws=XXXXXXX
VISIT-X promotional materials for the slot machine
But of course, marketing is half the work of attracting new customers, so VISIT-X provides you with some terrific and exclusive promotional material: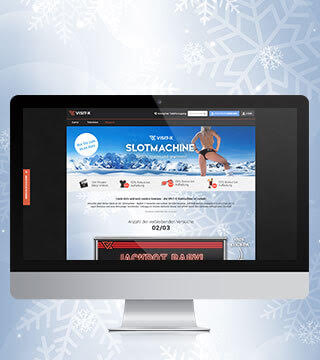 The Landingpage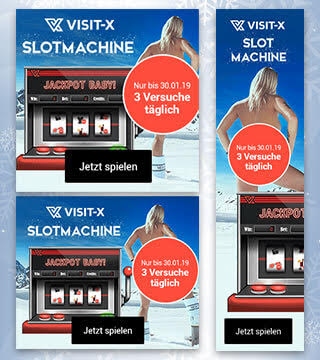 The Banner-Set
Please note: this campaign can only be promoted until 30 January 2019. Good luck!
Post was published on 21. January 2019.