VISIT-X starts the format "HOT LIVE" with Ginger Costello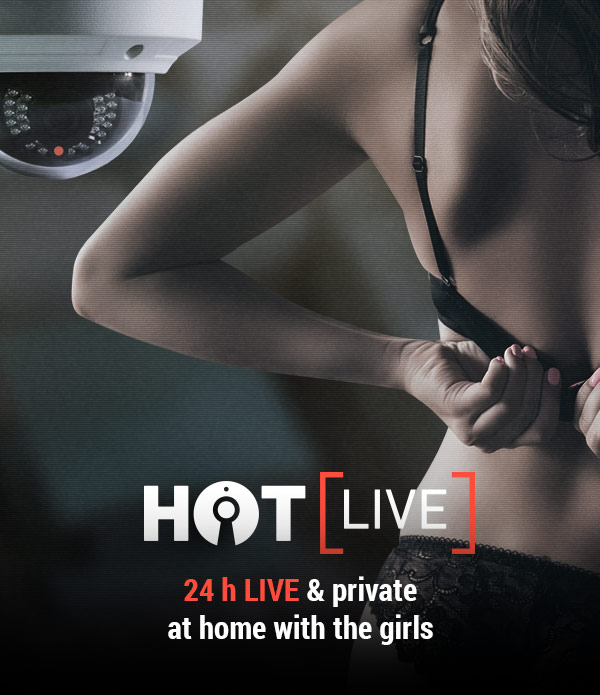 From 01.09.20 VISIT-X has a new highlight for all VX-CASH affiliates: HOT LIVE
With this format, HOT LIVE customers can watch the VISIT-X performers at home, live and 24/7. That's thanks to several webcams distributed in the performers' apartments… At the launch, three girls are taking part: Melle-Machts, RiaRed and, as an absolute highlight, the wife of the famous, ex-red-light figure Bert Wollersheim, Ginger Costello.
The customer only needs an active VISIT-X TV Premium subscription to be able to watch HOT LIVE. With the subscription, all HOT LIVE streams are activated automatically. You can promote HOT LIVE from 01.09.20 with this landing page.
The commission is not based on the subscription for VISIT-X TV Premium but is paid per lead (in the case of lead-based campaigns) or via sharing for all regular VISIT-X sales.
Promotional material for VISIT-X HOT LIVE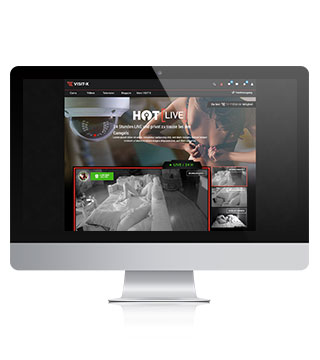 VISIT-X HOT LIVE Landingpage
Click here to go to Landingpage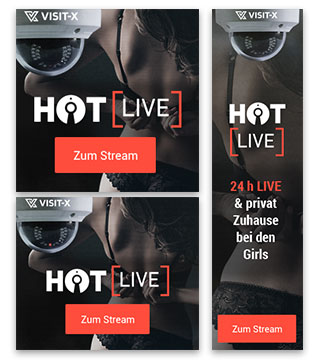 VISIT-X HOT LIVE Banner-Set:
Download here and embed in your page.
Post was published on 25. August 2020.