VISIT-X SEO Boost for Your Kit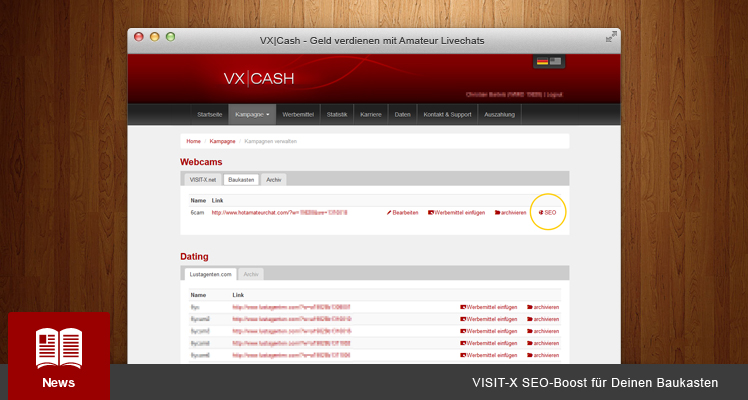 Today we want to present our new SEO Configurator. In future, you can use this handy configurator for all your existing and new live cam configurations with the modular kit.
This SEO configurator helps you implement extensive settings for search engine optimization. In addition to the mandatory metadata such as page title, meta description and keywords, you can now add H1 and H2 Texts as well. Furthermore, you can integrate your own SEO texts.
These features can be configured manually for almost every single page. You can configure the homepage and the individual categories (Girls, Boys, Couples, Fetish, etc.) and subcategories (New, Top Rated, Hotties, MILF etc.) – and you can optimize the homepages of the individual performers as well.
To use the SEO configurator, you first have to set up a modular configuration. You haven't used our live cam modular kit yet? You'll find everything you need to know about it here: (http://www.vxcash.net/webmaster/DE/create.html).
When you have done that, you'll see the modular kit configuration at "Kampagnen verwalten" (manage campaigns) http://www.vxcash.net/webmaster/DE/Kampagnenverwaltung.html. The link "SEO" there will start the configuration.
Finally, we would like you to note that we, at our discretion, may accept or reject any SEO configuration. We would like to ask you to refrain from negative remarks about the performers of the site, as well as about other cam websites. In your own interest, you should also refrain from criminally relevant comments.
Post was published on 15. October 2013.