VISIT-X RSS Feed – Tutorial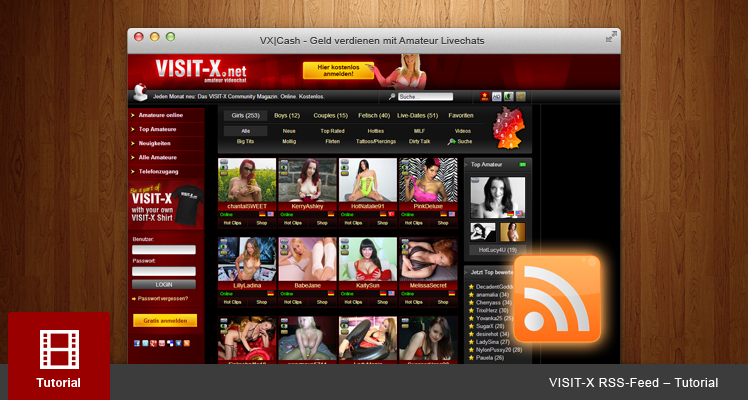 Starting now, you can access the constantly updated performer profiles via RSS feed – completely automatized. If you create the RSS feeds based on the following brief instructions, you will automatically get an RSS feed equipped with your personal webmaster ID.

You can either create your own campaign (recommended), or you can go directly to the promotional material. RSS feeds can be found at VISIT-X and live cam modular kit & more.
Click on "Neues Werbemittel erstellen" (create new promotional material):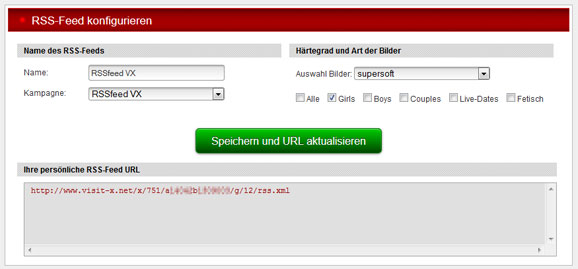 RSS feeds can be used to regularly post contents in a blog, for example. There are lots of plugins for WordPress. We recommend: Feed WordPress.
BTW, there are RSS feeds available for our dating site Lustagenten as well.
Post was published on 4. September 2013.