VISIT-X Halloween Promotion 2022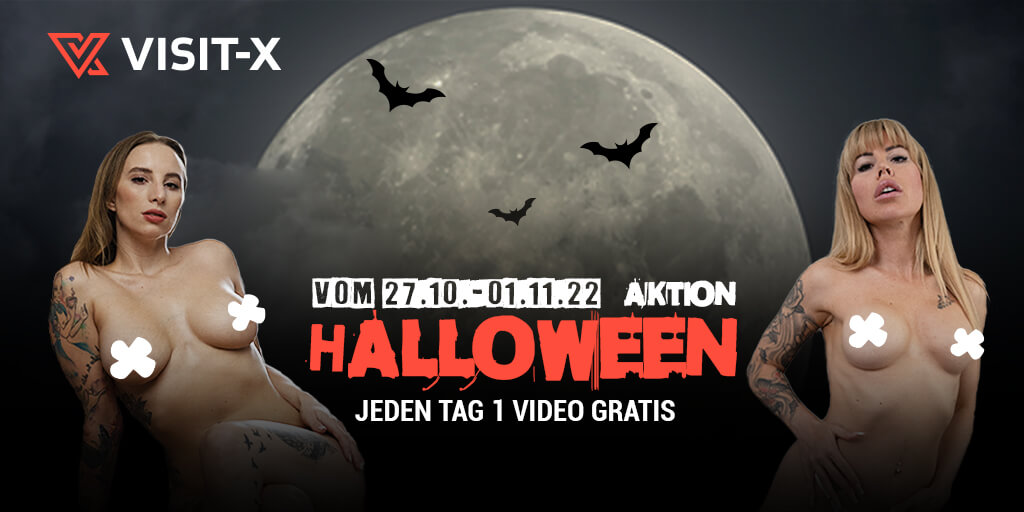 For Halloween, the livecam portal VISIT-X once again gives out Halloween-themed video clips for free. Between 27 October and 2 November 2022 users receive one video each day. This increases customer loyalty and offers a good opportunity to attract new customers. As a webmaster you just have to advertise the VISIT-X homepage – and you will benefit from the promotion!
The promotion will be prominently displayed on top of the page. A click on the teaser opens the modal box with a video.
As a webmaster, all you need to do is promote the VISIT-X frontpage and you will benefit directly from this promotion:
Promotional material for the VISIT-X Halloween Promotion
For a highly profitable marketing VISIT-X provides some exclusive promotional material: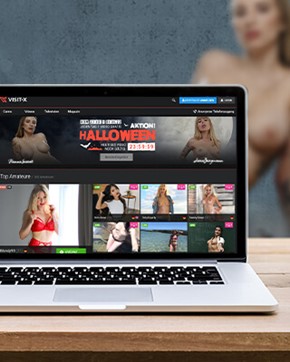 The Halloween Frontpage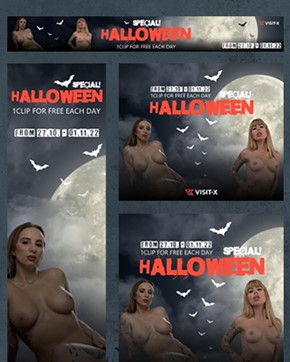 The Halloween banners set
Post was published on 24. October 2022.