The VX-CASH Conversion Tips & Tricks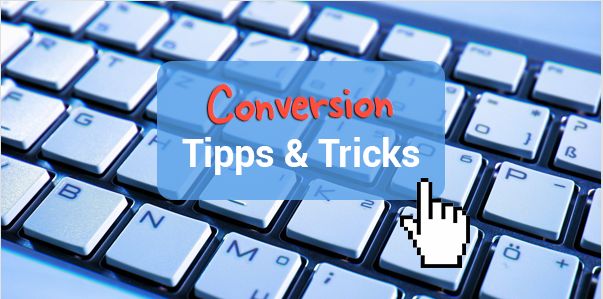 This post is intended for all active VX-CASH webmasters who want to profit even more from their campaigns and are always looking for new opportunities.
VX-CASH has grown so rapidly over the years that there are probably many features for an increase in sales with only a few clicks that some publishers are not yet fully exploiting.
Would you like an example?
The anti-bounce feature on the VISIT-X and BeiAnrufSex whitelabels can increase cross-selling by a whopping 10%, without increased traffic!
We have compiled the best "Conversion Tips & Tricks" for a successful 2022.

VX-CASH Theme
In addition to the cams and videos, our VX-CASH WordPress-Theme also includes the telesex cams of BeiAnrufSex.
You can activate the cross-selling feature as a pop-under as well as an exit intent and even as a browser push notification. You do this in the WordPress administration under "VX-CASH Admin"
In addition, it is possible to display a close button on the theme – top right in your blog. After a click, the user is automatically redirected to our optimized Smartlink.
Dating-Theme
The dating theme also offers two very interesting options to get more out of your traffic:
Under "Options/Popup" you can configure a popup and design it with your own text and artwork.
Additionally, under "Options/VX-CASH" you can send customers from the Call2Action buttons directly to the Dating Smartlink instead of to Lustagenten (or a whitelabel) or EchtPrivat.
Cam-Whitelabel
If you focus not only on live cams, but also want to show your customers performer videos, you can find this setting in the whitelabel configuration under "Content/Amateur Videos". In the "Content" tab, under "Amateur Videos", simply select "Show videos below the cast". If you want to create a pure amateur video portal, you can even completely hide the cams and create a clean video page.
SEO publishers who focus on a niche can define a subcategory directly as the start page. Navigate to the "Content" tab and then predefine the "Start sub-category" in the categories. In order to perfect the whole thing, select the relevant sub-category of the respective category as the start page in the "SEO" tab and add the corresponding SEO texts.
By the way, the Anti-Bounce feature mentioned above can be found in the "Cross-Selling" tab.
Advertising material
We have created the Responsive Content Generator for an optimal promotion of your well created cam whitelabel. With this powerful tool you can create "GEO targeted mini-cam pages", and you can even add mouseover videos and your personal design.
For all other products, there are self-optimizing banners and landing pages – simply integrate, send traffic and make money.
By the way, all VX landing pages use the feature to monetize traffic via push layer, anti-bounce & close buttons.
Internationalization
If you do not only have traffic from DE, AT and CH, the Dating Smartlink is particularly interesting.
Merchants for almost all nations are displayed here.
The Dating Smartlink works particularly well in these countries:
DE, AT, CH as well as US, UK, IT, FR, NL, AU, ES
Post was published on 9. February 2022.