The VISIT-X Video Station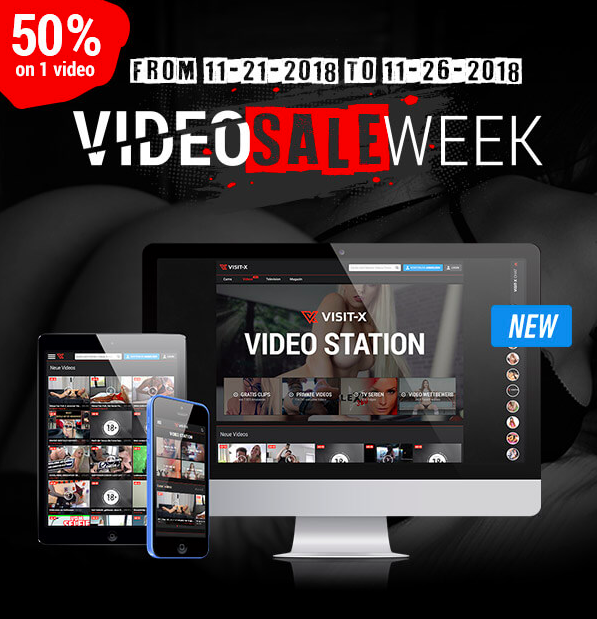 All VX-CASH webmasters know that VISIT-X continues to be THE program for first class amateur live chats. The VISIT-X models offer chats and video content, meaning they offer the customers added value, which in turn improves their loyalty. Daily dozens of new videos are added, and the total number of videos the customers can enjoy is huge.
That's why VISIT-X has now created a new dedicated area for the amateur videos:
The VISIT-X Video Station
For the introduction of this new area there will be a promotional VIDEO SALE WEEK, starting on 21 November and ending on 26 November. During this promotional week the customers can buy one video for half-price every day.
You as webmaster can take part in this promotion by simply linking to the Video Station:
https://www.visit-x.net/de/videos/?w=XXXXX&ws=XXXXXXX
And what's even better: your commission will be due immediately for the full amount of the customer's topping up, irrespective of whether or not the customer actually buys videos or engages in a live chat.
The best of success!
Post was published on 16. November 2018.