The VISIT-X Slot Machine – join now!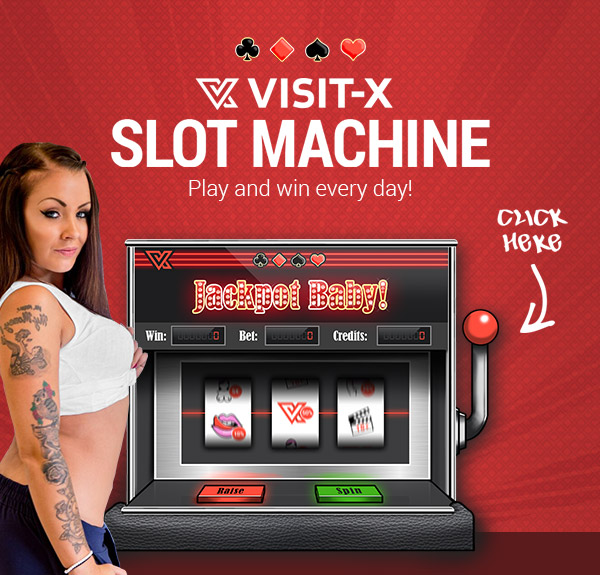 ATTENTION: Join now – for a limited time only!
The VISIT-X webcam community prepares for the mega action! Starting at the August 18, 2017 and lasting to the September 4, 2017, you can attract even more visitors, with our virtual slot machine!
Existing and potential new webcam customers can hit a big win, up to 3 times daily: exclusive 18+ private shop videos, instant chat credits and up to 50% bonus on their next top-up.
That way, you can be sure of lots of registrations and potential new customers, if only because playing the slots is so addictive!
VISIT-X Slot Machine advertising material
But of course marketing is half the work of attracting new customers, so VISIT-X provides you with some terrific and exclusive promotional material: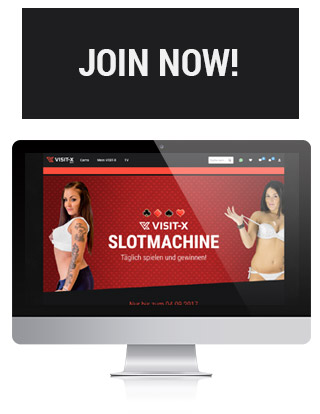 The Landingpage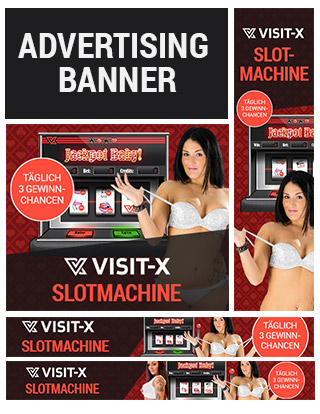 The Banner-Set
Please note: this promotion can only be promoted until September 4, 2017. Good luck!
Post was published on 21. August 2017.