SEO-optimization and new advertising material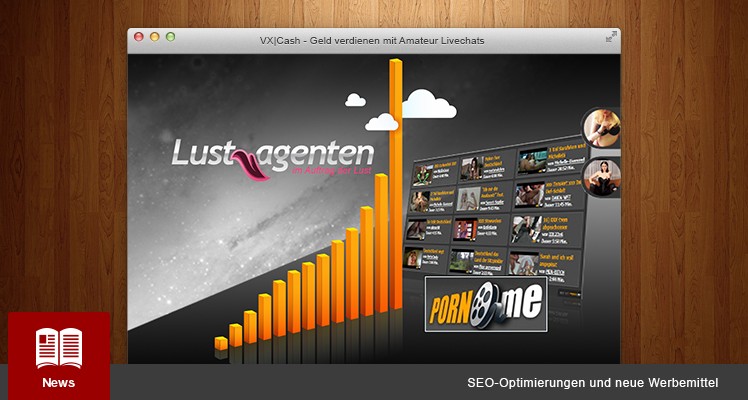 In today's blog post we would like to present two fantastic news which will help you increase your sales at VX-CASH.
Search Engine Optimization for Your Dating Kit
As of now there are additional ways to customize your dating kit.
You can, for example, hide the default text, including the "fake chat buttons".
At the same time, you can add more titles and text to the kit. You may even use your own HTML tags. This gives you even more creative freedom.
Thus, you can contrast pleasantly with the competition and optimize every dating kit for your special keywords.
New Forms of Advertising at PornMe
PornMe now provides two new forms of advertising.
Page Analyzer
This advertising tool delivers preview images with titles and duration of the videos (you can freely select size & width) in the color combination of your choice.
This form of advertising offers something special: the tool analyzes the text content of the page in which it is embedded and selects matching relevant videos. The result is that the content of the advertising is different on every page. That way, you can safely embed this tool in subpages or, for example, show it below tube videos shown on the page as "More suggestions".
Card bar
More and more users tend to ignore the conventional forms of advertising in the banner format. The card bar chooses an innovative new way with small profile pictures of the available live cams on the webbrowser's right sidebar. When the mouse hovers over these pictures more detailled information about the girls appears.
All this happens on the page where the advertising tool is embedded. This provides an added value for the users. The target page opens only when the user really wants to see it and clicks the link. The card bar is fully customizable in its color, can be designed in the look & feel of your own website and thus will not be perceived as actual advertising by the users.
Post was published on 8. May 2015.