Score Game meets Sexy Soccer: LIVE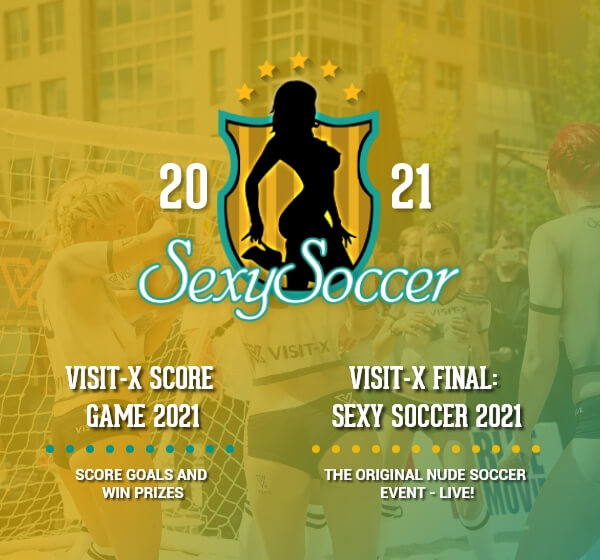 Just in time for the European Championship 2021, VISIT-X launches an interactive soccer game for all new and existing customers on their site. The promotion period will end with a final live stream event that is free for all customers and can be used as a means to gain new sign-ups.
This action runs under the event series 'Sexy Soccer', which has a high brand recognition in the media. As for the soccer game, customers can try to score soccer goals 3 times a day and win: free 18+ videos, bonuses up to 40% or instant credit.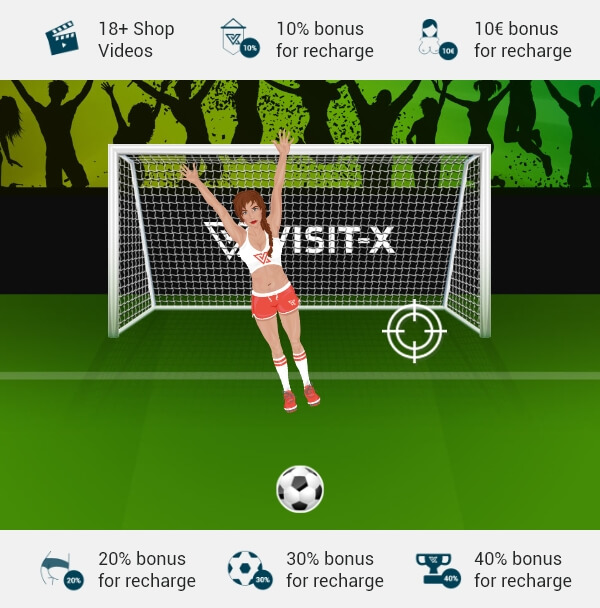 The soccer game has ensured an increase in sales among existing customers and a rise in sign-ups in the past. So stay on the ball and promote the VISIT-X soccer landing page! Campaign starts on the 15th of June.
Promotional material for the VISIT-X Sexy Soccer Promotion
Of course, VISIT-X also provides some exclusive promotional material
for you to attract new customers: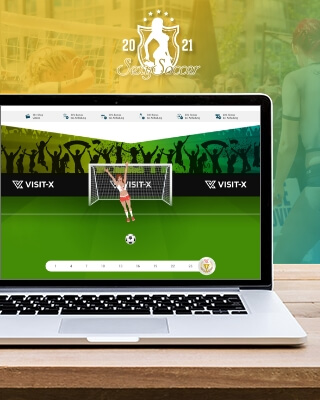 The Sexy Soccer landing page: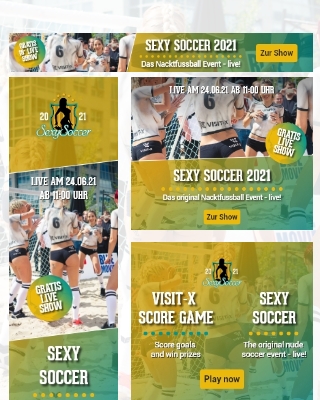 The VISIT-X Sexy Soccer banner set:
So don't miss the promotion and good luck with the VISIT-X Sexy Soccer Promotion!
Post was published on 11. June 2021.