Reseller-Banner, Content-Download and Dating-Theme Update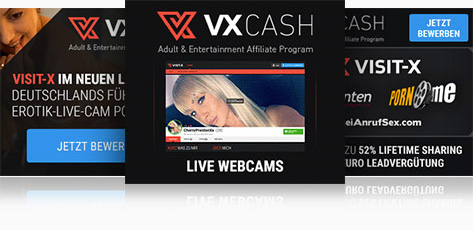 New Reseller Banners
May brings the start of summer – and the start of some great new VX-CASH features! You can now use some hot updated reseller banners, aligned with the new logo. The banners have not only been adapted visually, but also updated in terms of content, so that you are now able to even more effectively recruit new webmasters and earn money every time they generate revenues.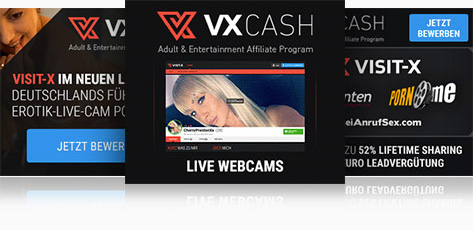 Content Download
You are interested in pictures of our Lustagenten and VISIT-X profiles for your own pages? No problem – just ask your VX-CASH account manager. He'll send you an email with the license conditions and the download link to content packages containing hundreds of pictures. Including the direct deep links to the dating and webcam offers.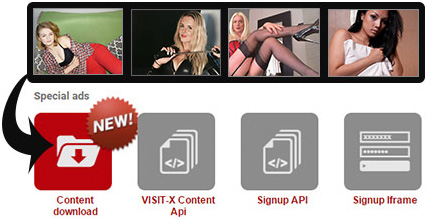 Dating Theme
GEO Widget: Nearby Cities
As of now you can display cities in a predefined radius in the sidebar, completely automated, and thus strengthen your internal linking.
Floating Bar:
The floating bar allows you to highlight randomly selected or predefined profiles. It's for you to decide when the floating bar is displayed for your visitor. A perfect way to increase your conversions!
Post was published on 30. May 2017.