Phone Cams Special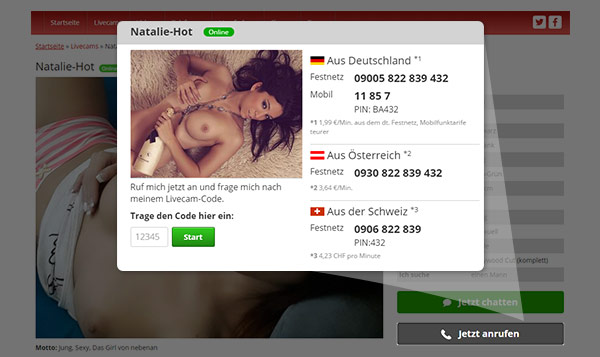 Erotic Phone call is still extremely popular in Germany.
That's why, for more than a year now, since July 2015, you can promote our innovative phone cam platform. Your customers can call the girls and talk to them on the phone – while at the same time watching them perform live in the video chat.
And you, as our webmaster, can earn up to €0.63 per minute, depending on your webmaster level. That's a clear signal for the adult affiliate industry.
To build on this success, we now present great new tools tailored to this product!

1. The API
Many of you will probably maintain existing websites – which you can now enhance with erotic phone call offers. This is completely easy – thanks to the API we are introducing today. This API allows you to design erotic phone call websites and advertising materials in your own look and feel.
For access to the API, please talk to your VX-CASH partner or send an email at support@vxcash.net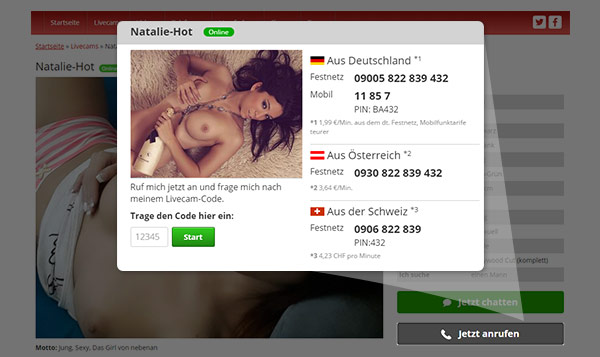 2. The VX-CASH Theme "Phone Cam-Extension"
The webmasters simply love our VX-CASH theme. Now you even can display the current phone cam performers anywhere in your blog. Just use our own WordPress shortcode "BAS". With the additional parameter "limit", you can select the number of performers displayed. Additionally, there will now be a button "Jetzt anrufen/Call Now" beside all live cam performers currently online.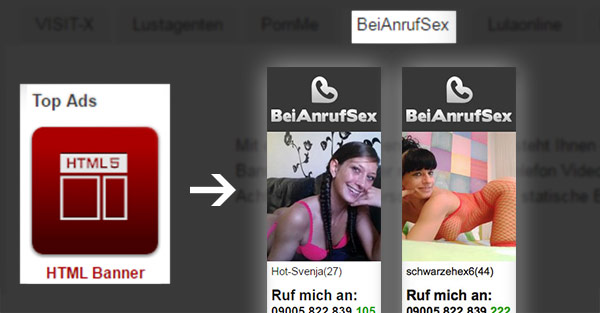 3. Direct Dialing HTML-Banner
The new dynamic HTML banner allows customers to call the phone-cam-girls directly without complicated signup process and completely anonymously, via a premium rate number.
Now you can conquer the erotic phone call niche, with our help.
Post was published on 15. July 2016.