New VX-CASH Dating Smartlink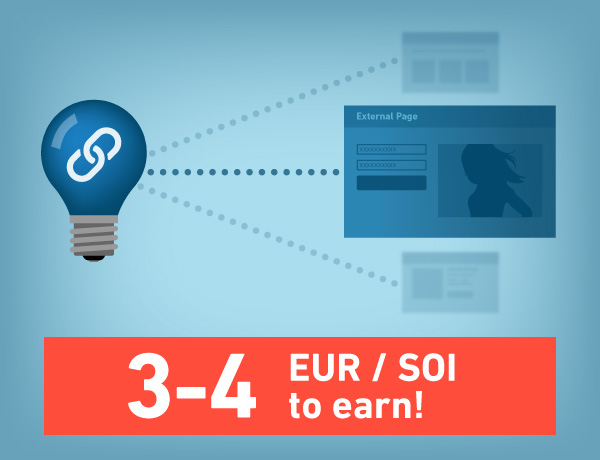 As an addition to the other dating products, VX-CASH now offers a Dating Smartlink for maximum conversion.
Within this self-optimizing Smartlink, various dating products with extremly high SOI payouts.
Thanks to a high volume and good quality, VX-CASH gets exceptionally good conditions from its advertisers, from which you can profit. For each SOI conversion, you will receive an average payout of 4,25€*! And this is regardless of the device or other quality factors.
(Example: Results on POP Traffic. Average earnings per 1.000 impressions 2,07€)

We can also provide any kind of advertising material.
Three good reasons to promote the Smartlink now:
Plug-and-Play
You can immediately start promoting the Smartlink and earning money – no activation required.
Self-Optimizing
Maximum Payout
Proven products with maximum payouts. No discussions about quality and price.
Don't lose time – test the dating Smartlink now.
*66% CPL share of the respective product payout (only DE/AT/CH)
Post was published on 12. October 2020.