New VISIT-X Landing Pages and the Lustagenten Federal State Landing Page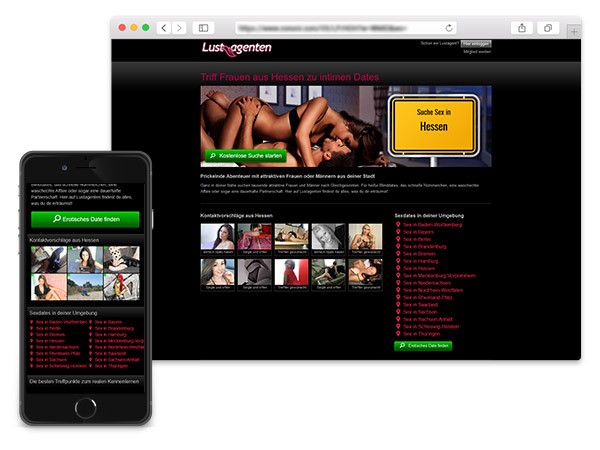 Our Merchant VISIT-X now offers three new landing pages for all webmasters working with popunder or exit pages:
VISIT-X Swipy Landingpage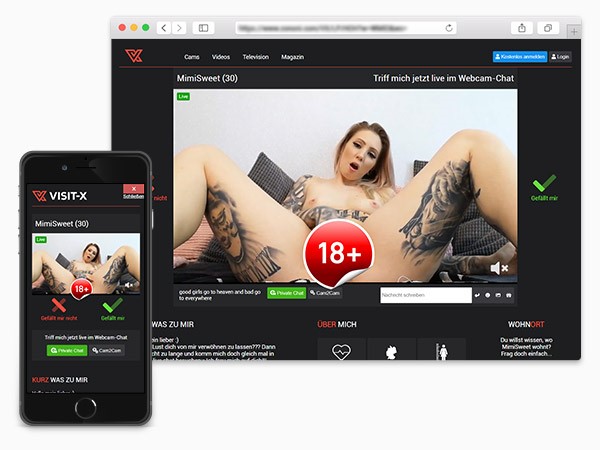 VISIT-X Umfrage2 Landingpage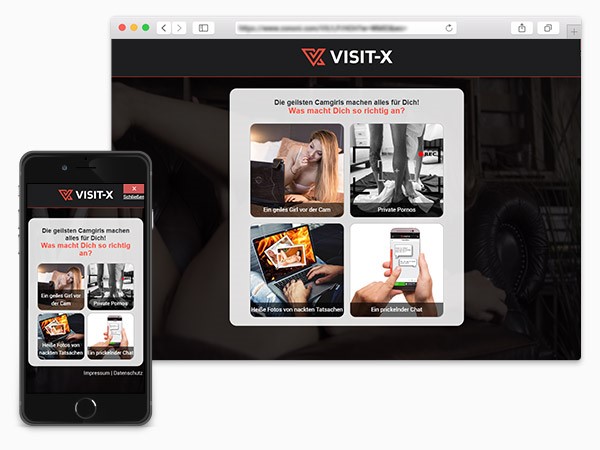 VISIT-X Umfrage3 Landingpage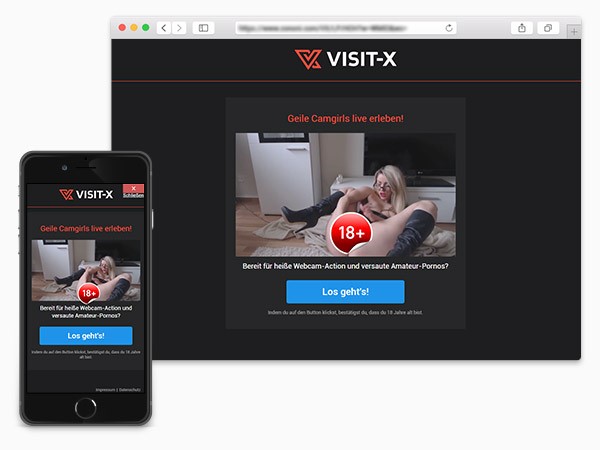 And these landing pages pack a punch – their gamification provides added value!
Here's how it works:
The customer defines his preferred type of woman on the new landing pages in several animated rounds or is asked about his preferences in a playful but targeted manner. At the same time, he gets to know the advantages of the webcam chat, via videos, brief descriptions with pictures or specific questions. This is the optimal preparation for a sound conversion.
The good conversion rates for these sites, in terms of sales, have also been tested and optimized in Media Buy.
New Lustagenten Landingpage
For our dating product Lustagenten – which is currently provided with new functions in the backend all the time – we also have a new landing page, which is specifically adapted to the acquisition of customers from the 16 German federal states. The landing page links directly to the states, so that the user can be directed to the relevant page.
As always, all landing pages are ready-to-use and provided as code snippets with popunder script, for direct integration into HEAD area of your own page!
Post was published on 27. July 2020.