New Section for the VISIT-X HTML Banners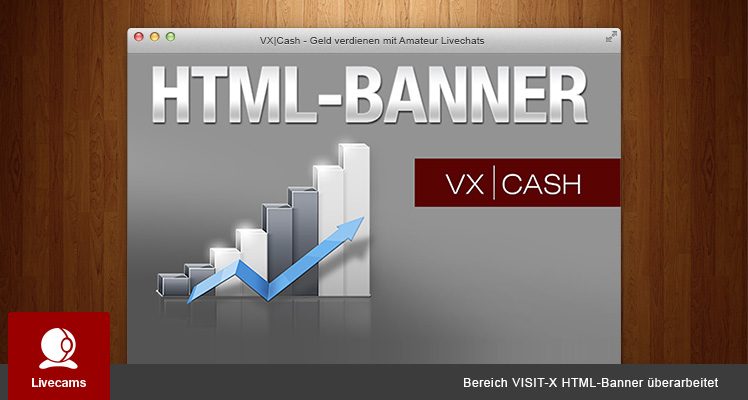 In February we presented VX-CASH's new HTML banners. Unfortunately, these were somewhat hard to find. That's why we have now created a separate section just for these banners, which are really cool and will generate lots of clicks for you.
You can find them here: Promotion Material > VISIT-X > HTML Banner
The following banner sizes are available:
468×60
300×250
728×90
160×600
120×600
945×100
315×300
Use the new banners now – and stand out from the competition, with cutting-edge advertising!
Of course you can still find our GIF banners, in the category "Classic banners".
Post was published on 1. June 2016.