New Reseller Statistics Online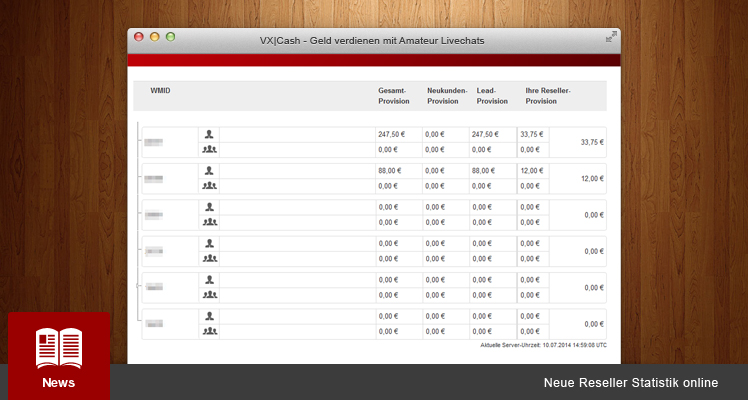 We have now published new – greatly expanded – reseller statistics. You can find them in the menu item "Statistik/Art" (statistics / type". This new reseller statistics displays directly and indirectly recruited resellers and their sales in detail as well as the reseller commission earned.
Post was published on 17. June 2013.