Mainstream Makes the Most of it!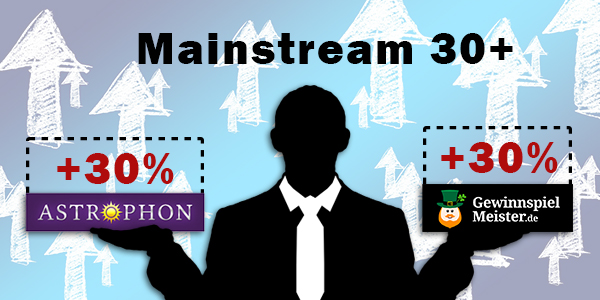 Mainstream Makes the Most of it!
You have lots of traffic and don't know what to do with it? Then, this April, VX-CASH has just the right offer for you. It's a very lucrative action that can turn your traffic into real money.
How does it work and what's in it for me?
The rules are simple:
Promote, from 15 April to 15 June, our new mainstream merchants Astrophon.de and Gewinnspielmeister.de (individually or both together for even more profit) and generate as much revenue as possible with these products. Because:
We'll pay out an additional +30% in this period, on top of your normal mainstream commission!
No registration necessary. Just get started, that's all you have to do!
Good luck!
Your VX-CASH Team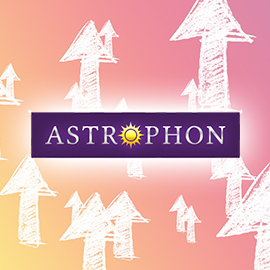 Astrophon.de
With this new website in the field of astrology and life counselling, you will literally earn money "as of the first second". Your customer can obtain advice in a wide range of areas without registering on the phone, completely anonymously. They will quickly become a returning visitor – because Astrophon's clients are loyal clients.
Gewinnspielmeister.de
Present your customers with the best competitions with lucrative chances. The games are not associated with any risk and the customer does'nt have to wager stakes, which would probably deter them. Take advantage of this opportunity to generate new revenue, because: you will earn extra for every single time your customer participates.
Post was published on 15. April 2021.