Lustagenten: "Soft" Landing Pages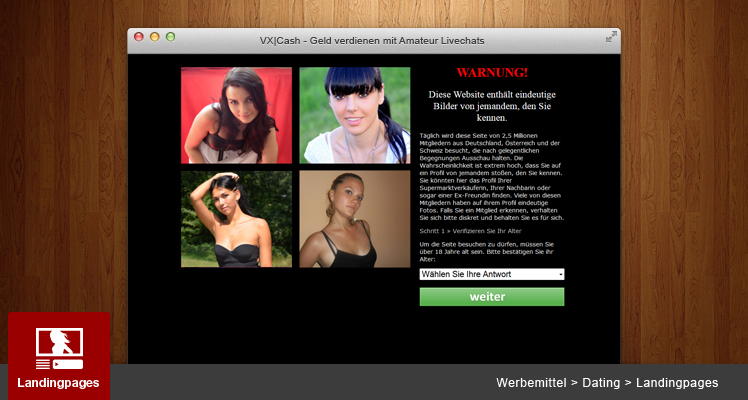 At Werbemittel (promotional material) > Dating > Landingpages you will now find 2 more, very soft landing pages (text and images) for Lustagenten. With the URL parameter &ct=de or &ct=com and &ct=xxx you decide wether the user visits .de, .com, or .xxx.
Post was published on 18. December 2013.