Lustagenten Goes Mobile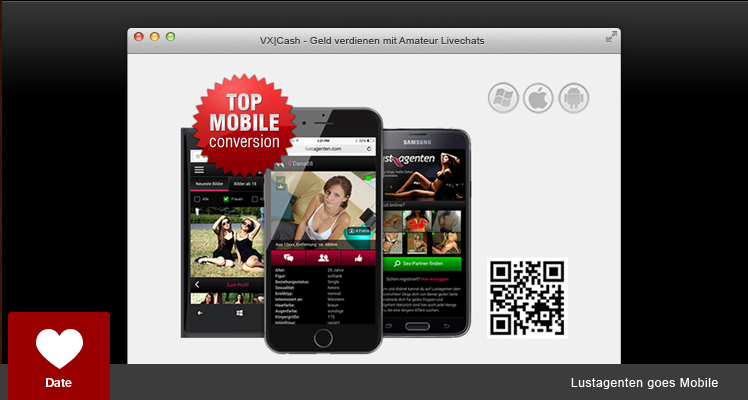 Good news for all webmasters with mobile dating traffic: These products now come with an integrated switch, which automatically sends the traffic from mobile devices to the respective responsively created pages. These pages are able to adapt to the particular smartphone and provide excellent lead sales with their streamlined signup process.
In our tests we have seen an increase of 15% for the visit-lead ratio. And the best thing about it is: for the mobile product you will earn the generous compensation of € 7.00 per lead as well!
Test it now – with your cellphone!
PS: Of course the color scheme you selected will be applied to the mobile pages as well.
Post was published on 20. November 2014.