The Lustagenten Dating Toolkit is Online!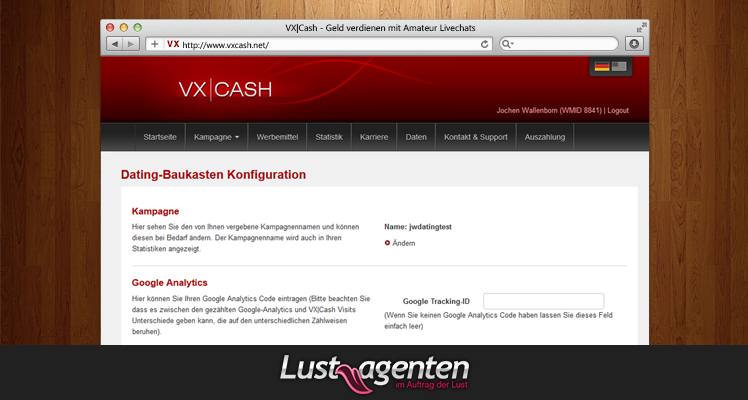 You think our casual dating site Lustagenten can still be improved? Well – so do we! We have now integrated the dating modular toolkit in VX|Cash.
With this kit you can create your individual look and feel for your dating website – hosted on your own domain. For the dating toolkit you may, similar to the Cam Site Builder, configure how "hot" the images will be. And you may select an appropriate age verification system.
Simply select: Kampagne erstellen (create campaign) » Dating » Baukasten-Konfiguration (modular configuration) – and get started.
Post was published on 27. March 2014.