Lustagenten Campaigns Now Configurable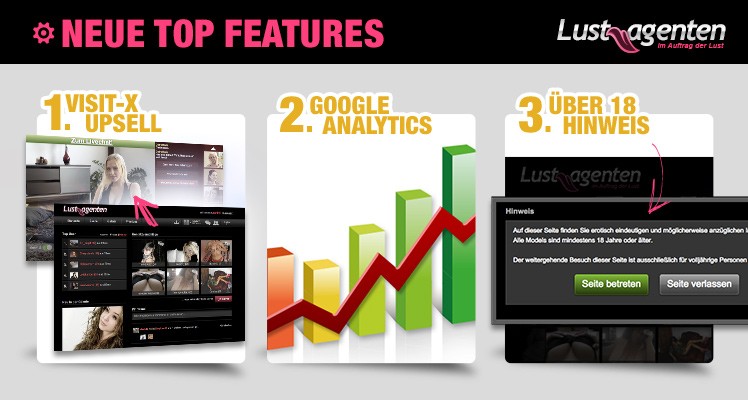 For Lustagenten webmaster we have a great news: As of today, the Lustagenten campaigns can be configured as follows:
Top option »Upsell«
The option "Upsell" displays a pop-under window for already registered customers which links to the webcam platform VISIT-X. This will automatically procure more sales. So – send your traffic once, earn twice!
»Google Analytics«
For a better tracking you simply have to enter your own Google Analytics code.
Warning »18+«
Here you can decide whether you want the warning "18+" to appear for Lustagenten. This is important for example for webmasters who advertise on BING. And it also makes your customers even more curious!
Post was published on 16. July 2015.