Increase Your Sales with the VISIT-X Football Game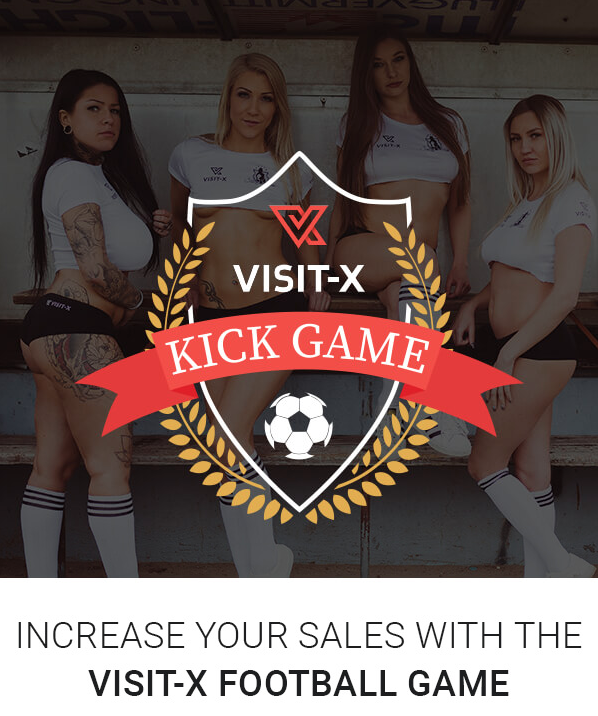 Just in time for the World Cup, VISIT-X launches an interactive football game for all new and existing customers. Every day the users can have a shot at the goal wall and pocket terrific prizes: 18+ videos, 50% bonus, instant cash and lots more.
In recent years, we have seen that this football game has caused an increase in turnover with existing clients and a high rate of registering for new customers. So, stay on the ball and promote the VISIT-X football game landing page! The landing page will be accessible starting on the 14th of June.
Promotion Period: 06/14/18 – 07/15/18
Landing page:
https://www.visit-x.net/en/magazine/kick-it/2018/?w=XXXXX&ws=XXXXXXX
You can download a banner package for promoting this action here.
Post was published on 12. June 2018.