Dating Theme Now Available with Dating Smartlink! The combination for better conversion!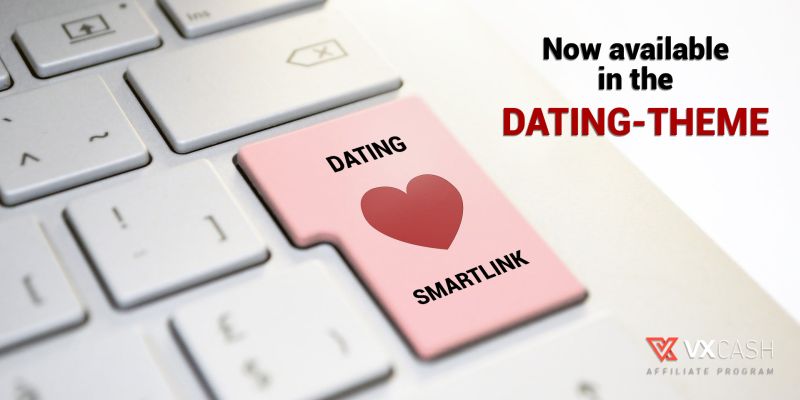 Many affiliates are so enthusiastic about the performance of our dating Smartlinks that they approached us with the request to make this Smartlink available for the dating theme as well. We immediately responded to this request and have now integrated both the hard and the soft version of the Smartlink into the dating theme.
The configuration is very simple and done via "Optionen / VX-CASH / Plattform"*.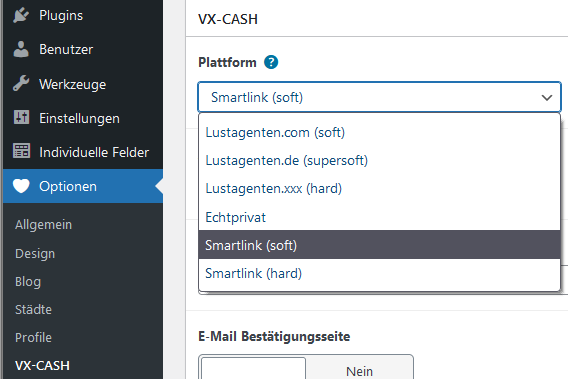 The "registration form" available in the PageBuilder or the short codes is then replaced by a call-to-action button. All calls to register automatically end up with the self-optimizing dating Smartlink.
We admit – at first glance it might seem a little strange that customers are not registered directly at a website. But tests have shown that this type of conversion with the combination of dating theme and Smartlink converts much better, always, of course, depending on the traffic.
Try it now!
Your VX-CASH Team
* It is still required to enter the "Lustagenten API key" to obtain the profiles.
Post was published on 17. August 2021.