Self-Optimizing Dating Smartlink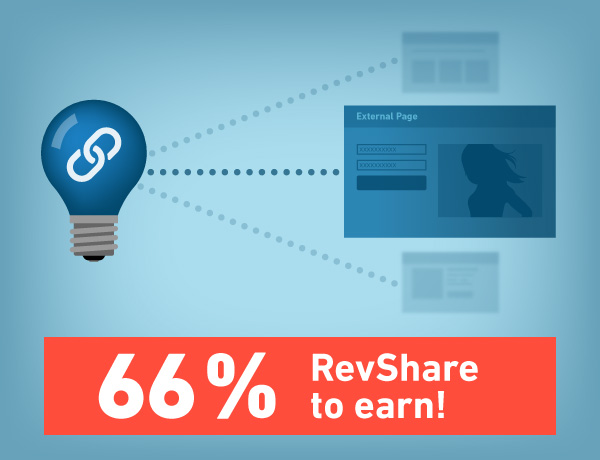 In a rapidly growing dating market, keeping track of all new providers is almost impossible. VX-CASH offers its partners a smart solution to this problem with its new self-optimizing Dating Smartlink.
Sophisticated algorithms intelligently distribute your traffic across the various products. This is the way to achieve the highest turnover.
You don't have to do anything more than sending your traffic to this Dating Smartlink. You can find the link under "Tools und Scripte (Tools and Scripts)" in the section "Werbemittel (Promotional Material)". The Smartlink is available in two variants: Softcore and hardcore.
Link Softcore*:
https://www.wazazu.com/Smartlink/Dating/Soft?w=XXXXX&ws=exdsmtlk.s
Link Hardcore*:
https://www.wazazu.com/Smartlink/Dating?w=XXXXX&ws=exdsmtlk
*Please use this link only in the D-A-CH area and make sure you do not change the WS parameter.
What about my compensation?
Your commission for this Dating Smartlink is an unbeatable 66%! Where else can you find such a high commission?
If you have any questions about this or any other topic, please contact support@vxcash.net – and don't forget to provide your webmaster ID.
Post was published on 21. April 2020.