Dating-Smartlink going global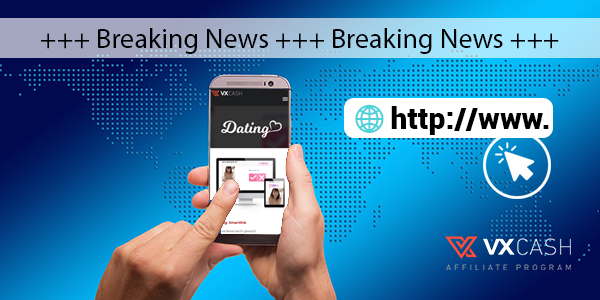 The introduction of our Dating Smartlink für Germany, Austria and Switzerland was a great success. Now we have enhanced the concept. Meaning: the Smartlink can now be used GLOBALLY!
The same link can be used for international sources, you don't need to change anything. The Smartlink still includes SOI/DOI lead offers, which are linked to our own prelanders. The prelanders have all fallback placements enabled via default and push layers. Which means: one and the same user can be converted multiple times.
The revenues of the secondary conversions are also shared with our Dating Smartlink webmasters. Naturally!

A fictitious calculation example:
"User X" converts via the primary conversion flow and consents to cross marketing
4,50€
The "reload" function opens a second offer and the user converts a second time
4,00€
Via subsequent cross-marketing measures the user converts a further two times
Total earnings for "User X" from DE:
16€

The best use cases for our global plug-and-play Dating Smartlink:
Affiliate/Media Buyer:
Split-testing with other offers in media-buy campaigns, and/or monetization of off-GEO traffic
Direct Publisher/ Tube Sites:
Monetization of any kind relating to unsold traffic, for example off-GEO traffic, or a simple residual traffic of placements
Ad Networks:
Backup solution for unsold traffic -> simply send residual traffic to our link and monetize it directly
Emailer:
In case of unsold clicks, simply send the traffic sustainably to us. Templates are available on request
Advertiser:
As a backup solution for unsold member area traffic or push traffic
The Smartlink is located in the VX CASH Dashboard. You can easily start promoting it with "plug-and-play" – no unnecessary discussions, no caps. Just use the link or the prepared code snippet and get started right away!
Post was published on 15. July 2021.