Clash of Cams SexySoccer Edition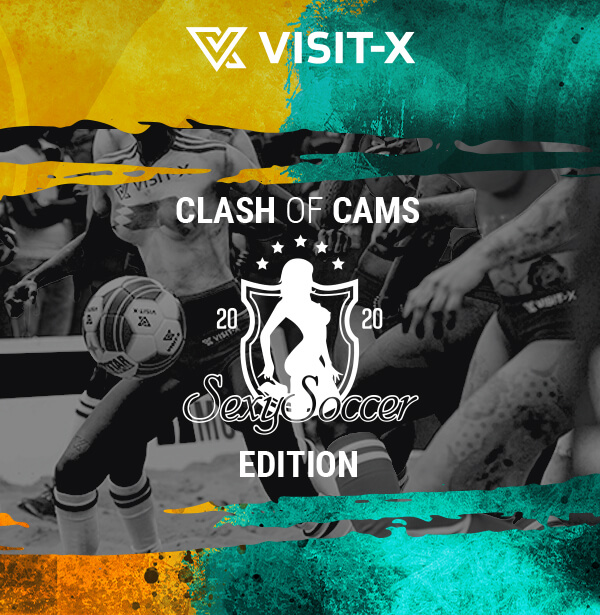 >Due to the current situation, SexySoccer will have to be canceled this year… What? No! Not on the VISIT-X watch! The online competition will start on July 09, 2020, live on VISIT-X!
In the second edition of the Clash of Cams, two teams are fighting for victory at the SexySoccer EC. A total of ten models are delivering special-class nude football challenges. Famous figures such as Aurelio Savina (reality TV actor), Daniel Krause (Tattoo Krause, known from Berlin Tag & Nacht) and Evil Jared Hasselhoff (bassist of the band Bloodhound Gang) comment on the extraordinary sports spectacle live from Berlin.
Thrilling content & explosive entertainment!
A live session every day at 8pm!
Live show ticket with LexyRoxx as presenter of the late-night show, live on VISIT-X TV!
Daily live voting and new interactive tools for customers for firsthand reactions!
https://www.visit-x.net/us/clashofcams/sexysoccer/?w=XXXXX&ws=XXXXXXX
Clash of Cams advertising material
To ensure that this campaign can be marketed profitably, VISIT-X provides exclusive advertising material:
VISIT-X Clash of Cams Landingpage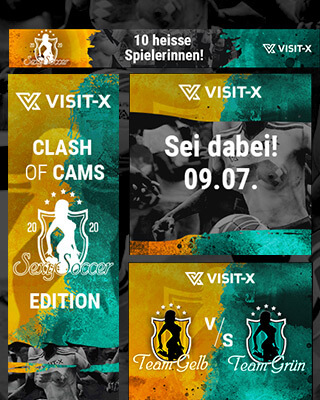 VISIT-X Clash of Cams Banner-Set:
Post was published on 9. July 2020.