BeiAnrufSex – content frame goes sitebuilder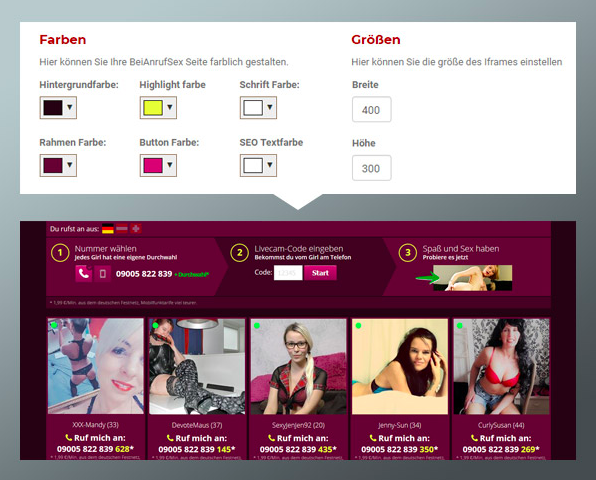 Even today phone sex is still one of the most successful niches in the adult business. In combination with real live cams like in our product BeiAnrufSex the offer is unbeatable. To be able to target customers yet more effectively and to personalize this product, we have expanded the BeiAnrufSex content frame considerably. Now you can also create your own adult pages:
You can create a link to your own domain, including a free SSL certificate
For SEO the tags Title & Description as well as the free text for H1/H2/Content are customizable
Colors, logo & header graphics can be configured individually
The sizes of the boxes and preview images are variable
A customer clicking at the profile can now be transferred to the performer's profile page as well as to their mailbox
BTW, all performers have their own fixed numbers. Meaning: The very popular saving of the numbers to the phone's hard drive works for BeiAnrufSex as well.
Context-sensitive banners for VISIT-X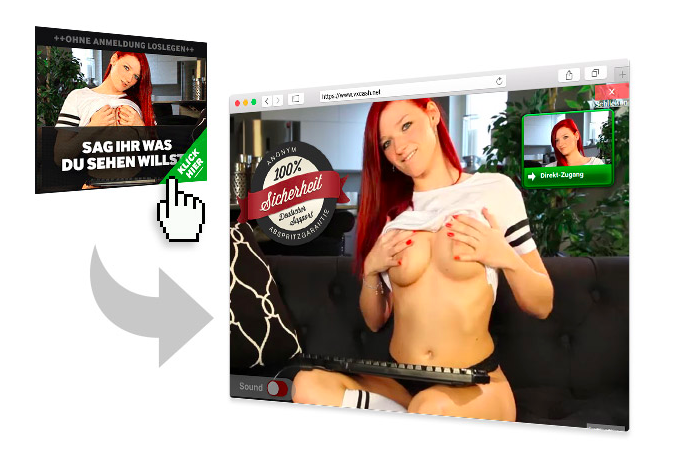 VISIT-X has completely overhauled the promo category 'Klassische Banner' (classical banners) and added dozens of new banners in all sizes. You can embed these banners directly as usual, copying and pasting the ready-made code snippet.
The special feature: The motives are already aligned with the URL from the code snippet. They link, in a context-sensitive way, to
landing pages with simulators for chats with the performers shown in the banner
interactive landing pages with surveys
plus promotional campaign with bonus credits of up to €25 for chats
Of course you can continue using the old banners. They are still working. But because of the greatly enhanced conversion rate of the new banners we recommend switching quickly:
https://www.vxcash.net/webmaster/US/promotionMaterial/?scope=webcams&type=banner
New advertising media for Flirtlife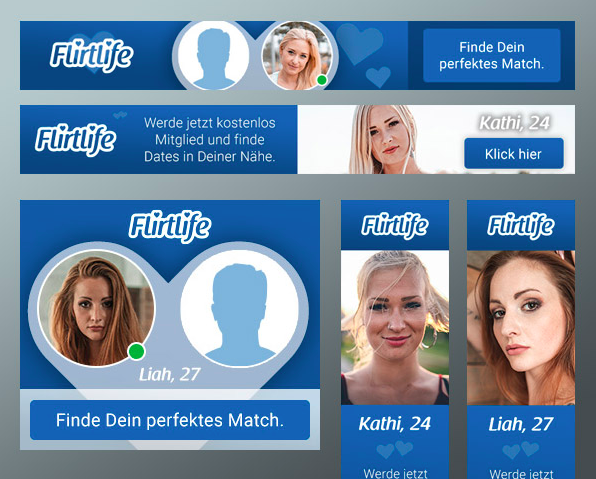 The mainstream dating portal Flirt life is getting better and becoming more and more popular all the time. That's why we now offer all publishers using mainstream verticals new Flirtlife ads in all common sizes. The design is even better and more high quality, and we have improved the selection of the model images, making them even more suitable for the audience.
PS: Meet the VX-CASH team in Prague
Naturally, we are present at the TES Affiliate Conference (https://www.theeuropeansummit.com). We hope to see you there! You can make an appointment now. Simply call your VX-CASH contact.
Post was published on 11. September 2018.