BeiAnrufSex Landingpage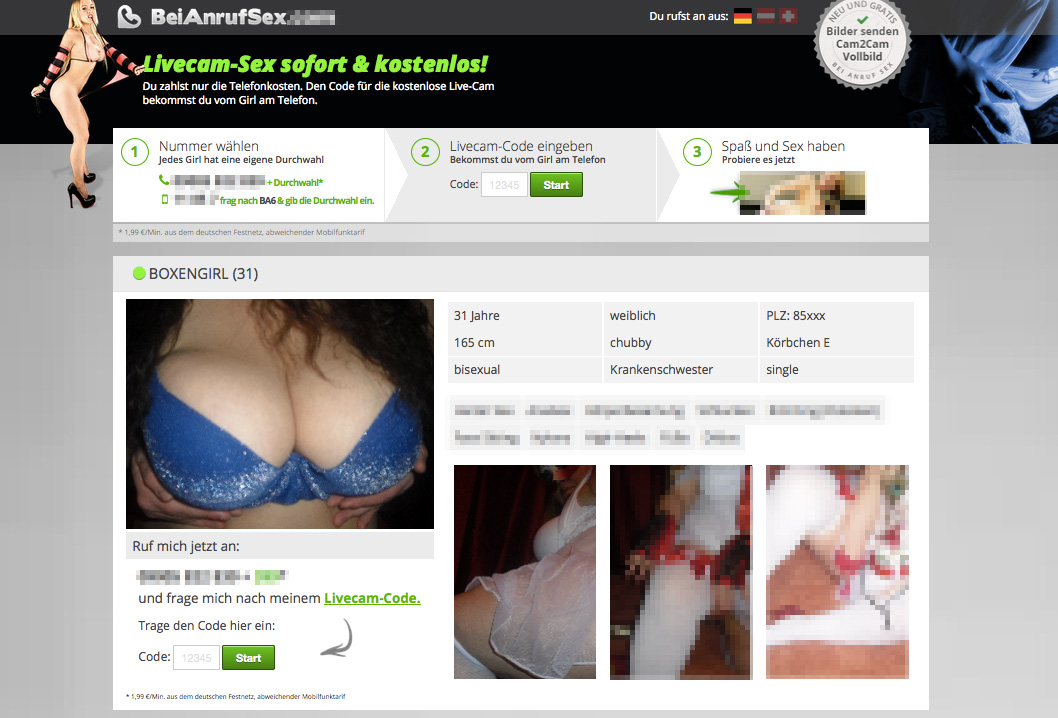 BeiAnrufSex is a real zinger. We not only pay the highest commission – we have by far the most performers online! Your customers will find no such selection of girls on any German site on the net! And thanks to the responsive designs BeiAnrufSex is perfect for mobile devices as well.
To give you even more options, we have some more news for you already, only a few days after the launch.
Starting today, you can promote targeted performers with the parameter &s= get. You probably know it already from VISIT-X.
And this is how it looks for performer Boxengirl (please replace XXXXXX with your own webmaster and campaign ID):
...?w=XXXXX&ws=XXXXXXX&s=165519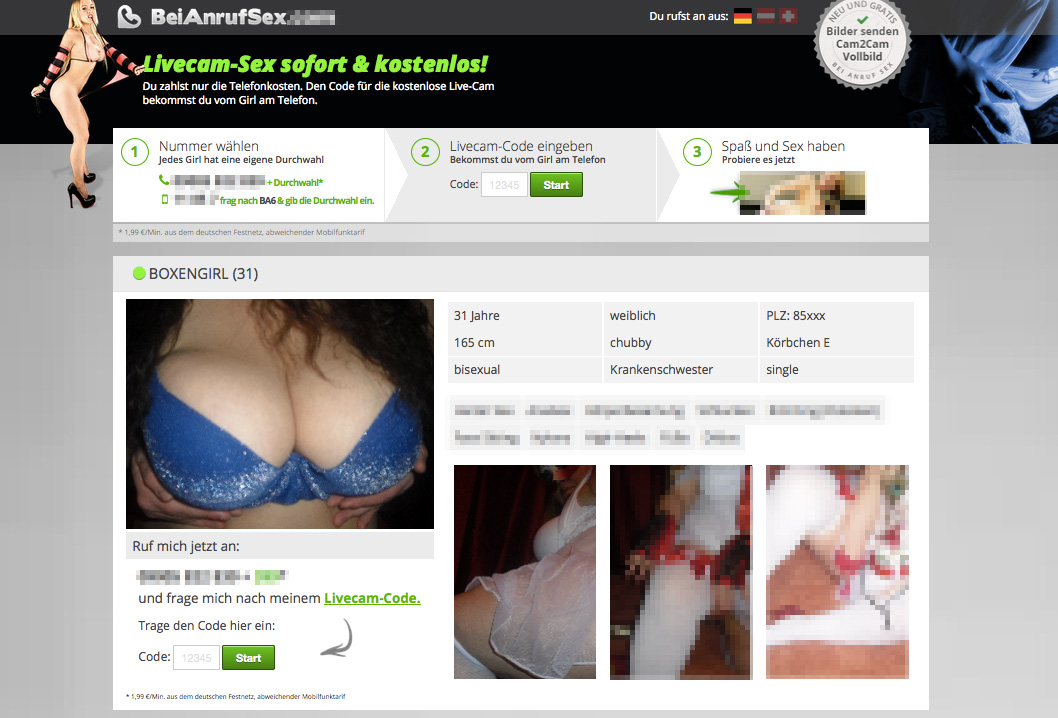 Please be aware that the desired performer must be online to get the page displayed as shown in the example. If the performer is not online, the usual homepage for BeiAnrufSex is displayed.
Start today with BeiAnrufSex and earn up to insane €0.63 per minute. Cancellation-free!
Post was published on 13. July 2015.