As of now: up to €10 per lead or 52% commission – free choice of commission for all products!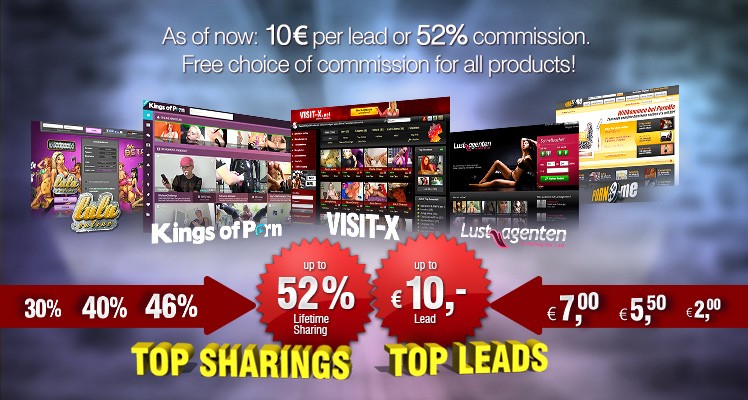 Since 1999, webmasters trust our partner program – and VX-CASH trusts you, the webmasters.
This was the reason why we, in cooperation with our partners, now offer all our VX-CASH publishers the best possible flexibility when it comes to promoting our products.
This means that, from August 10, you can promote the following products with a payment per lead as well as with a sharing commission:
Cams: Visit-X & live cam kits – as of now up to €10 per lead or 42% lifetime commission
Dating: Lustagenten & dating kits – as of now up to €7 per lead or 52% lifetime commission
Games: Lula Online – as of now up to €2.30 per lead or 52% lifetime commission
So now you can enjoy complete freedom. You can convert your traffic in the short or long term, you can precisely align campaigns to your targeted audience and you can get the most out of all our products.
Your existing campaigns will remain unchanged. But for all new campaigns you can now choose freely.
Get started!
PS: BTW – the VX-Cash team is on site, on August 15, at the webmaster meeting in Suderbruch. Make sure to talk to us to rake in the Suderbruch extra commission!
Post was published on 10. August 2015.