New advertising materials for Ersties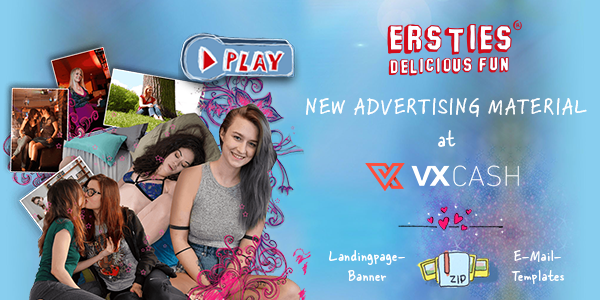 Get off to a flying start, with new Advertising material
For all those not yet in the know: Ersties is one of the most distinct amateur video sites in the adult biz, featuring students, models that are recruited from an actual university environment. The focus is on content from solo girls and girl-on-girl action, meaning Ersties stands apart from the usual amateur portals.
New Advertising category at VX-CASH
Now, Ersties presents us with a new category of promotional material:
"Landing Page Banners".
Here, webmasters can find dozens of different banners that are directly linked to different landing pages. The landing pages fit the banners' theme. Customers therefore get, on the landing pages, what they saw on the banners. All landing pages provide video previews of the respective banner topic. The topics cover the niches of solo girl, girl-on-girl (lesbian), plus interesting specials. Simply go to Ersties' advertising material and select the "Landingpage" motif from the Classical banners.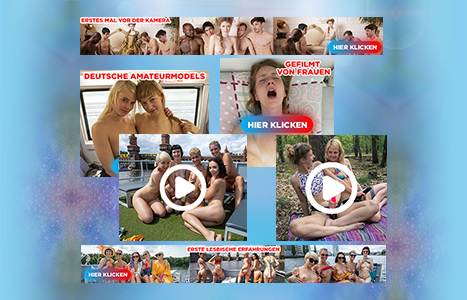 Furthermore, the section "E-Mail Templates" provides templates for newsletters for Ersties, optimized for a strong conversion.
By the way, Ersties customers are not only billed monthly and induced to stay on, by video updates and the Ersties Playdates with changing campaigns – additionally, upsells encourage them to spend even more money. This results in bigger purchases – and therefore commissions.
Good luck,
Your VX-CASH Team
Post was published on 9. December 2021.