Get top Conversions with Astrophon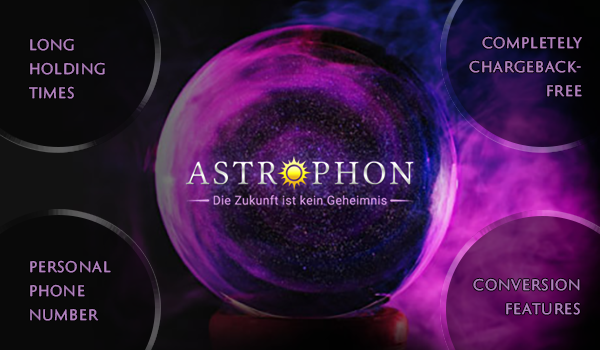 It has been around for quite a while now: Astrophon, the youngest member of the VX-CASH family. It is developing magnificently. Now it's time for you as a webmaster to join the promotion of our advisory hotline in the fields of life coaching, esoterism and astrology and to profit from Astrophon's great success.
Conversion-Enhancing Features
We spare no effort to regularly add new features for our customers, which support you as a webmaster optimally in your promotion.
In addition to the daily horoscope, it is now possible to draw a daily Tarot card and get detailed advice on its meaning.
We also have lots of interesting tools and features for our webmasters. With the help of the "Horoscope Generator", for example, you can generate horoscopes in the format of an Instagram story (1080x1920px) for promotional purposes with just a few clicks. After you have received your personal number, individual banners with your own number and the various advisory categories are created automatically, under "Call number banner". And of course, all the well-known promotional materials are available as well.
Personal Phone Number
Get your own personal phone number today. As soon as you know your number, you can use it freely for your promotional campaigns. For every call made via this number, you will receive your commission.
Promotions for Individual Target Groups
Thanks to separate landing pages for each of the four major advisory areas, you can directly promote the fields of cartomancy, clairvoyance, astrology and spiritual life coaching. That way, you can tailor your advertising campaigns to your individual target group.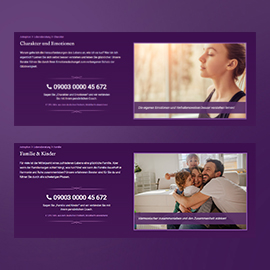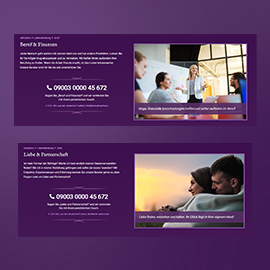 Long Holding Times and Chargeback-Free Sales
It can take quite some time to talk about one's life and the future. This is what makes this product so interesting for webmasters – long holding times mean a high turnover. You can earn up to €0.63 per minute, and this commission is completely chargeback-free.
Contact your VX CASH account manager today. They can generate your very own personal call center number.
Post was published on 27. October 2021.