VX-CASH Doubles the Performance Bonus starting December 1.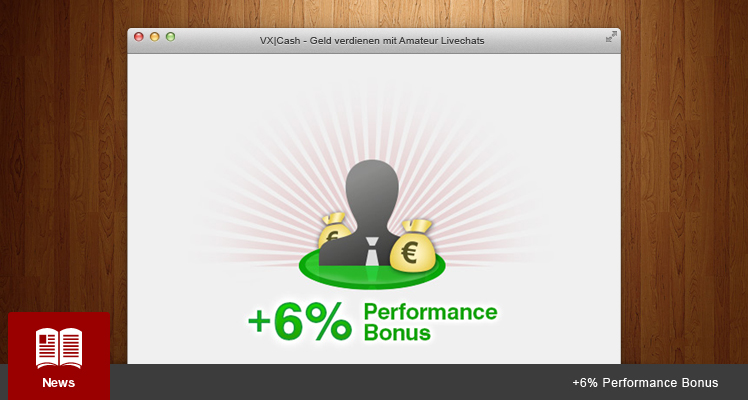 Benefit from the performance bonus today.
Performance Bonus:
At the end of the year something new from us again. Starting December 1 VX-Cash doubles the performance bonus. You can now earn up to INCREDIBLE 6%. So for level 1 webmasters it's now even more worthwhile to step on the gas and rise to level 2. Starting from €400 commission for new customers generated in a 3-month period, we will pay, for level 2 webmasters, additional 6% on top of the complete monthly sales.
Traffic Bonus:
Due to the low demand and a high administrative burden for very small amounts, the traffic bonus will be cancelled, starting December 1. By increasing the performance bonus to 6%, we took care that you won't lose any money.
Of course you can still redeem the credits already earned. In this case please contact your account manager or the VX-CASH support.
So get cracking now – scoop up your 6% performance bonus. Some extra Christmas money – with our compliments of the season.
Post was published on 2. December 2014.